LARSEN & ERIKSEN x POULSEN PROJECTS
Numbers
Back in 2018, we felt a need to break (even more) free from the rules of conventional watch design.
So, we teamed up with New York-based Poulsen Projects; one of the world's best graphic designers, and one who not only shares our Danish design heritage, but also aces the distinct visual language of typography. 
The cross-Atlantic collaboration resulted in Numbers; a collection of limited edition wristwatches exploring new ways to visually represent the concept of time.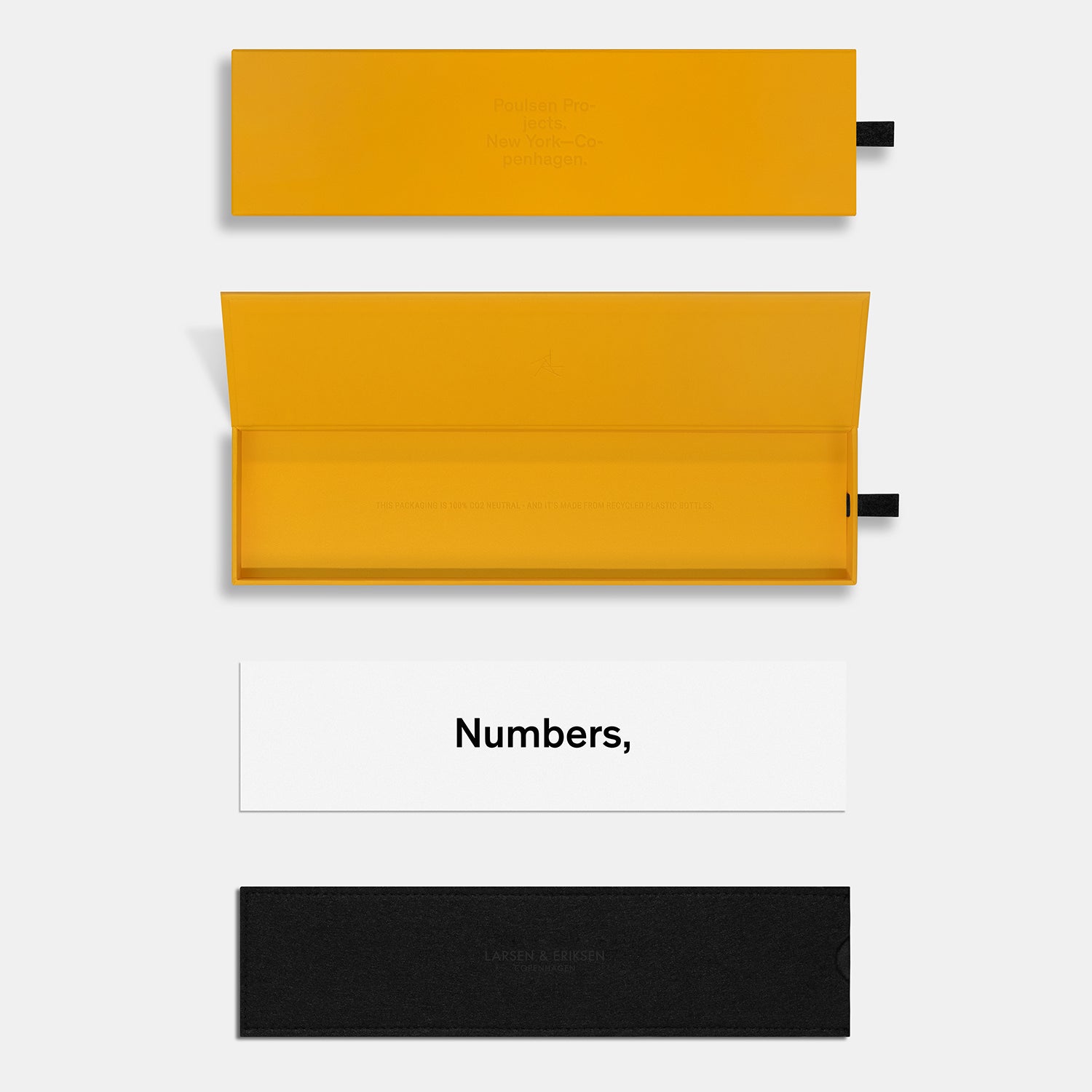 Chapter 1 of Numbers consisted of Number 1, Number 2 and Number 3 - each uniquely observing and then bridging the juncture between time and written language.
With only 123 watches produced of each design - all of them being individually numbered - the batch sold out shortly after its launch.
Chapter 2 of Numbers consisted of Number 4 and Number 5.
Following the success of the first three designs, two new designs were added to the collection in September 2020 - this time as per request of the renowned Museum of Modern Art in New York.
The two new designs were exclusively available at the MoMA Design Store in New York and Tokyo, as well as through the LARSEN & ERIKSEN webshop and studio store.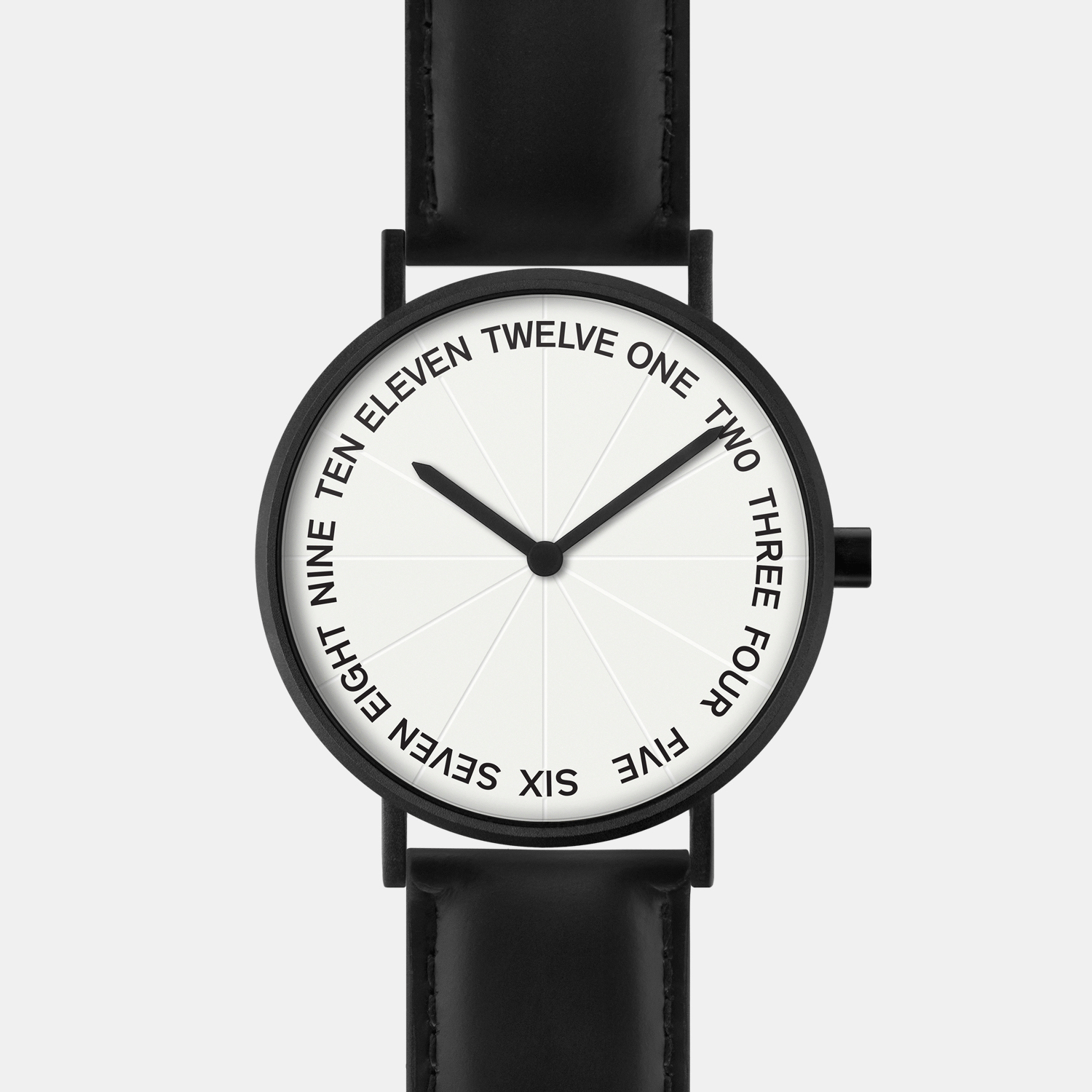 Chapter 3 consisted of Number 6, Number 7 and Number 8. These three designs made up the final (initial) chapter of Numbers.
Produced in amounts of respectively only 66, 77 and 88 watches - all individually numbered - it is needless to say that Number 6, Number 7 and Number 8 sold out fast.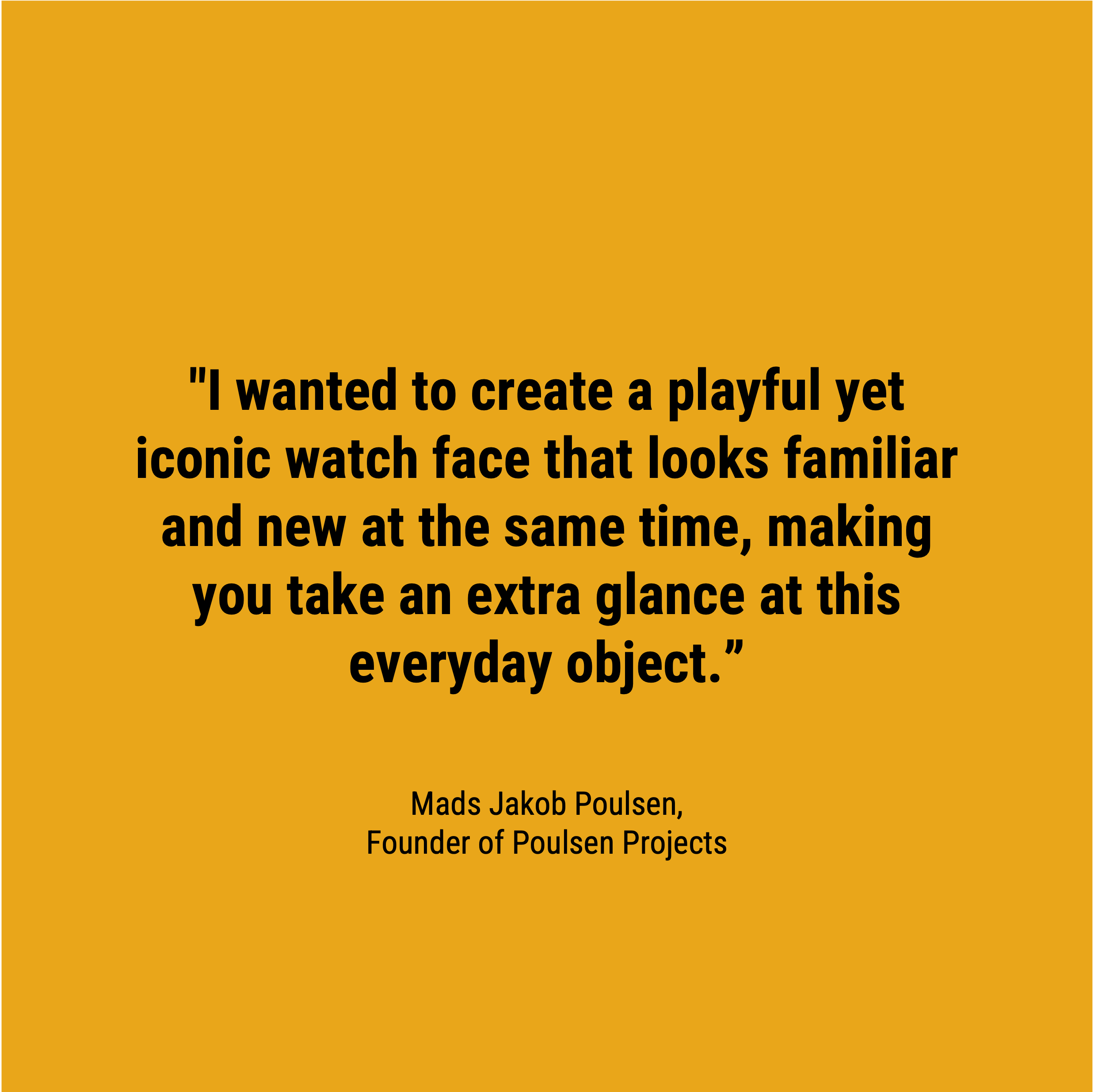 Poulsen Projects is a New York-based design studio founded by the award-winning Danish graphic artist Mads Jakob Poulsen who is best known for creating identities for clients such as USA Today, Al Gore and Copenhagen Pride. And - as one of very few designers in the world - he has even had a logo in space (the massive feather on Amazon-founder Jeff Bezos' Blue Origin spacecraft).
Mads has a unique ability to create iconic works that are minimal and charismatic, with careful use of typography and contrasting colors.
From the first year of his professional career up to today, his work has been recognized by the likes of D&AD, Cannes Lions, Danish Design Awards, Art Directors Club, Brand New Awards, IF Awards, Print Magazine and Creative Circle Awards.
You can explore more of Mads' work here.